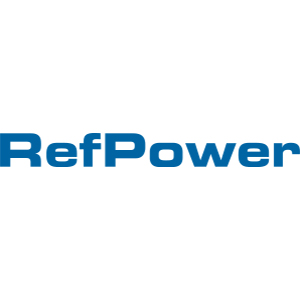 REFPOWER
PALLADIO
REFIRGERANT COMPRESSORS
REFCOMP
BITZER
DAIKIN
COMPRESSORS REPAIRS
SCREW COMPRESSORS
PISTON COMPRESSORS
INVERTER
INTEGRATED INVERTER
SPARE PARTS
OVERHAULED COMPRESSORS
NEW COMPRESSORS
GENUINE SPARE PARTS
HANBELL
REFPOWER SRL
DISCOVER REFPOWER AND PALLADIO SCREW COMPRESSORS
---
After having been the only distributor of RefComp compressors and spare parts in Europe and in Middle East for several years, we have been operating autonomusly and indipendently in the air conditioning and refrigeration market since 2021.

Thanks to our experience, we have become the reference point to European market for specific skills in the field of screw compression technology.

We repair and rebuild piston and screw compressors of any brand (RefComp, Bitzer, Daikin, Hanbell, etc) bringing them back to their original performance and providing an official 12-month warranty on repairs. These latter are tested on our calorimetric bench to measure the cooling capacity and the electrical power, providing you with a complete test report.
MAIN ACTIVITIES CARRIED OUT BY REFPOWER :
Sale of RefComp compressors (new and remanufactured) and original spare parts
Sale of remanufactured compressors of other brands
Complete repair and regeneration of screw and piston compressors of all brands with the use of original spare parts and standard 12-month warranty
Assistance and repair of compressors directly on the installation
Verification and monitoring of the correct operation of the compressor in the refrigeration system
Ordinary and extraordinary maintenance of screw and piston compressors
Complete document reports accompanying all the activities carried out
Training courses, dedicated to technicians and service centers, on the operation and ordinary and extraordinary maintenance of screw compressors
The new range of screw compressors, entirely designed and manufactured by RefPower in Italy , is divided into two proposals:
Serie KS: standard compact screw compressors
Serie KI : compact screw compressors with integrated inverter cooled down by refrigerant
Versitality: our products work both with all the most common refrigerants of the HFC and HFO type, and with natural refrigerants such as propane (R290).
Adaptability: in addition to being used in new energy efficient chillers, PALLADIO compressors can replace RefComp, Bitzer and screw compressors of other brands in existing chillers.
Hoping to please, we enclose the general catalog of the PALLADIO range and a short interactive presentation.

For information and insight, we will be happy to answer you via video call.
For the time you have dedicated to us.
Best regards.
The RefPower / Palladio team